By Sandra Merino
Reporter
Ever since President Trump's decision to end The Deferred Action for Childhood Arrivals program, its recipients, or Dreamers, have lived in fear of what is going to happen to them in the following months.
The DACA policy was enacted in 2012 by the Obama administration.
The policy affords undocumented minors, brought to the United States, a chance for legal permanent residency that can be renewed every two years.
The removal of the DACA program was unnecessary and cruel by the presidential administration.
The program was efficient in giving Dreamers a chance to further their education and widen their job opportunities.
Dreamers are not criminals. In order to be eligible for the DACA program you have to go through a background check.
Dreamers contribute to society and the economy. Many of these young adults now own cars, have good jobs and go to college.
Students under the protection of the DACA program are pursuing their education and becoming young professionals in their fields.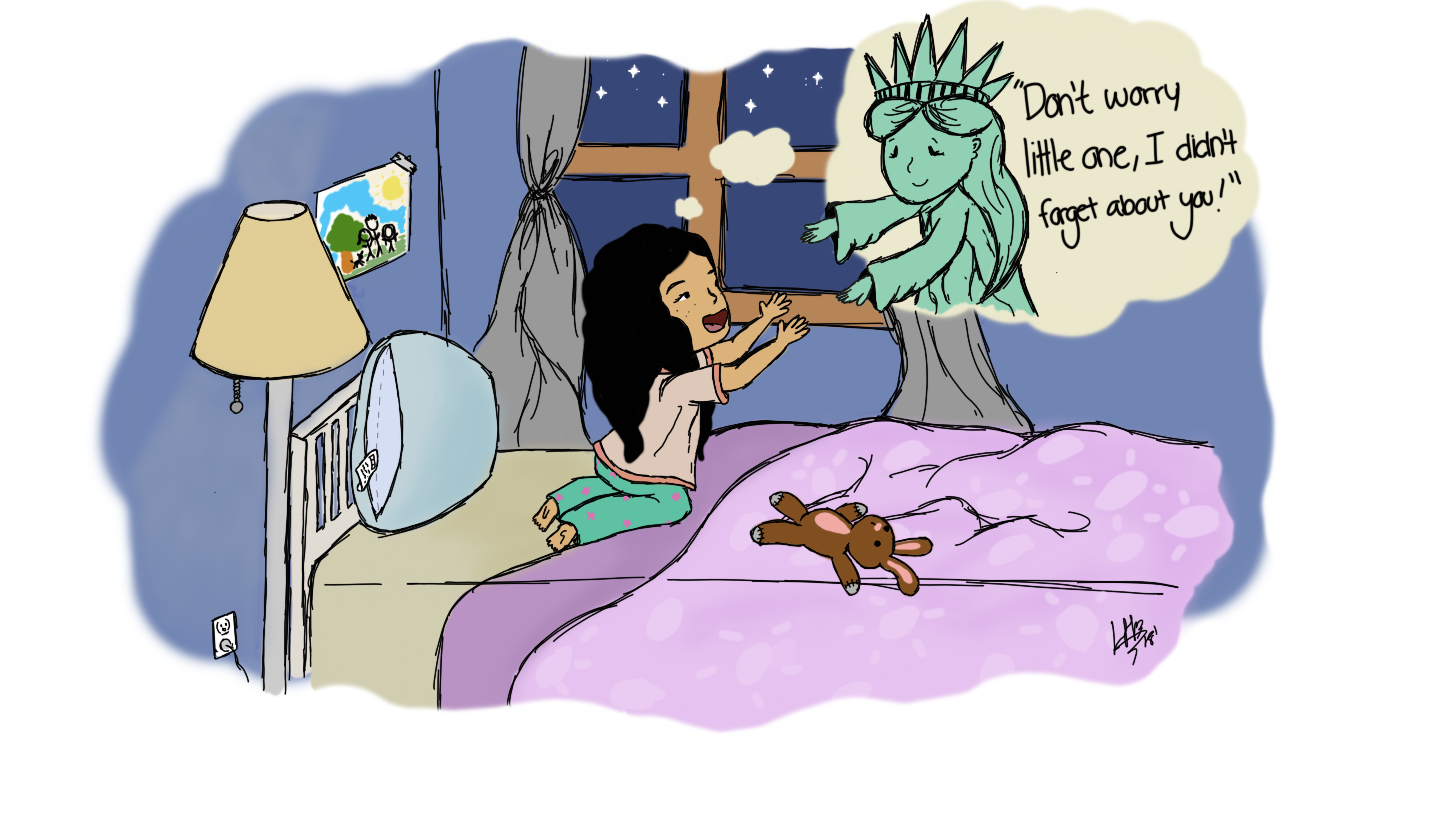 According to the article "Dreamers Contribute to Our Economy," "The DACA program has empowered nearly 800,000 young people to come out of the shadows to work legally, get drivers licenses, go to college, serve in the military and give back to their communities," said Sen. Martin Heinrich (D).
With the ending of DACA many of these children will lose their legal status and possibly their futures.
They would be forced to go back to their country of origin, which many haven't been to since they left.
If DACA recipients are sent back to their country of birth, not only will they be lost and confused, but American businesses will suffer.
Without any workers to fulfill jobs, many businesses will be in jeopardy of shutting down.
Sen. Heinrich (D) said, "DACA recipients also pay billions of dollars in federal, state, and local taxes."
By paying taxes Dreamers are obeying the law and boosting America's economy.
Despite paying taxes, DACA recipients do not qualify for FASFA.This lack of financial support causes them to search for alternative funding to help pay for their education.
Hailey Thorson, a psychology major at CSU Bakersfield, said, "I agree that the DACA program should be renewed because the Dreamers contribute to society. And they were brought here at a young age so they had nothing to do with the choice to come here. They still deserve the right to an education and jobs."
Roselle Terre, a communication major at CSUB, said, "They work hard, they have very good work ethic, and they not only want to better themselves but their families. And that's the whole point of these kids families wanting to bring them here in the first place. Because they believe that they have a better chance here than they ever did back in their old country."
Congress's deadline to fix the DACA program is March 5th. If the government does not come to an agreement, They will be force to go into shutdown.
The reason why Congress is struggling to come to an agreement is because both parties use these programs as bargaining tools.
Let's just hope they act as soon as possible.